Daily Archives:
June 30, 2020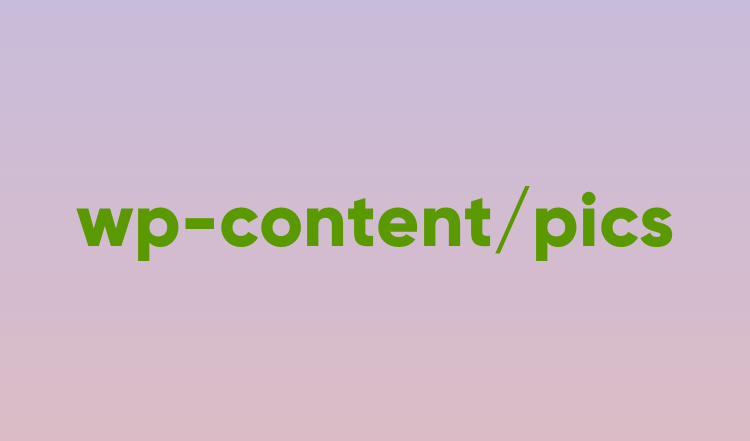 Dell PowerEdge R730 16x 2.5 Bay 2U CTO Server. In Good Condition, Full Working Order. No Memory, No CPU, No HDD. Motherboard, Chassis, 2x PSU and 2x Heatsinks Are Included. 1 x Dell PowerEdge R730 16x 2.5 Bay CTO No CPU / No Memory / No HDD 2U Rack Server. 2 x Intel E5-2600v3 or Intel E5-2600v4 CPU's. 24 x DIMM Slots DDR4 RAM. 16 x 2.5 SAS, SATA Hard Drives or Solid State Drives (SSD) Bays. Dell PERC H730 RAID Controller With 1GB Cache. 1 x Intel i350 1Gb Quad-Port Network Daughter Card R1XFC. Redundant Power Supplies (2x PSU). Tackle almost any workload. The incredible versatility of the PowerEdge R730 server delivers outstanding functionality in just 2U of rack space. With the combination of powerful processors, large memory, fast storage options and GPU accelerator support, the R730 performs exceptionally well in a number of demanding environments. Virtualization and cloud applications. With the Intel Xeon processor E5-2600 v4 product family and up to 24 DIMMs of DDR4 RAM, the R730 has the processing cycles and threads and large memory footprint necessary to deliver more, larger and higher-performing virtual machines for data centers and cloud platforms. Highly scalable storage, with up to 16 x 12Gb SAS drives and the high-performance 12Gb PowerEdge RAID Controller (PERC9), can greatly accelerate data access for your virtualized environment. In addition, the R730 can take advantage of optional SanDisk DAS Cache application acceleration technology for even faster data access. The option for up to two 300W dual-width accelerators/GPUs (choose from Intel® Xeon Phi, NVIDIA® Tesla® and AMD FirePro) supports environments that require processing acceleration, including graphics-intensive virtual desktop infrastructure (VDI) implementations, such as CAD/CAM and other research and development applications. Seven PCIe Gen3 expansion slots plus a dedicated slot for a RAID controller further enhance IO flexibility to help make the R730 an ideal compute node for IT as a service (XaaS) providers as well as high-performance computing (HPC) and medical-imaging solutions. Reliable business processing and decision support. The popular-sized 2S/2U R730 can be easily configured as a reliable, general-purpose server for business-critical applications, with scale-out storage, automated management and high-availability features, such as. Redundant power supply units (PSUs). Hot-plug and swappable PSUs, HDDs and fans. Dual SD card option for failsafe hypervisors. Simplify and automate your IT management tasks. Manage your data center servers the way you want: individually, collectively, in-person, remotely or with your smartphone its your choice. Consistent administration and 3rd-party integration ensure seamless management of PowerEdge servers. Simplify administration of PowerEdge servers with the embedded intelligence of the integrated Dell Remote Access Controller (iDRAC) with Lifecycle Controller and with the robust, timesaving management features of the entire Dell OpenManage portfolio. Agent-free management from iDRAC8 with Lifecycle Controller offers real-time monitoring for the server and internal storage devices. It also monitors server health, multiple internal parameters and system performance without requiring agents to be installed in the server operating system agents which could require additional upkeep and consume valuable CPU time. Lifecycle Controller provides deployment, update and support automation on demand to maximize data center efficiency and can automatically inventory, monitor and update any new Dell PowerEdge system added to the data center. It includes managed and persistent onboard storage that, when combined with its systems management capabilities, eliminates the need for traditional media-based system management tools and utilities. Zero-touch automated deployment discovers and auto-configures Dell servers by using configuration files stored in designated locations on an internal network, which can reduce setup time and manual entry errors. Administrators can simply rack, cable and walk away. Automated server updates synchronize servers to firmware baselines stored at designated locations on an internal network to simplify firmware updates. The Tech Support Report , automatically maintained by iDRAC, is a continuously updated health and status report that monitors over 5,000 key system parameters and can help cut time needed to identify and resolve server issues. Monitor and manage from anywhere. Administer systems from your smartphone, laptop or at the system with both local and remote management options. Use your smartphone with the OpenManage Mobile app to securely monitor remote systems, or connect to a server via Near Field Communications (NFC) to access a status report and logs using the iDRAC Quick Sync feature. Use a USB memory stick to upload configurations files for BIOS, iDRAC, PERC, LAN on motherboard (LOM) and network interface card (NIC) updates with the iDRAC Direct feature. Connect a laptop via USB to a specific servers embedded iDRAC8 management-console interface for robust "at the system" management. Accelerate IT service deployment. Enhanced for the latest generation of PowerEdge servers, it features. Template-based server and IO configurations, identity management and service migration capabilities. Fast workload deployment with an expanding out-of-box template library. Cloud enablement with support for infrastructure as a service (IaaS) and platform as a service (PaaS), including Red Hat and VMware solutions. Stocking the future-ready data center. With high-performance processing, large memory capacity and innovative local storage options offering greater scalability throughout the portfolio, the latest generation of PowerEdge servers meets your needs today, with the hardware, headroom and simplified management to adapt as your workloads demand. We can supply this server with a different specification to suit your requirements; more or less memory, different or additional hard drives, additional network cards etc. CS See RJ -27 dup. The item "Dell PowerEdge R730 16x 2.5 HDD Bay CTO No CPU / No Memory 2U Rack Server" is in sale since Saturday, April 25, 2020. This item is in the category "Computers/Tablets & Networking\Enterprise Networking, Servers\Servers, Clients & Terminals\Computer Servers". The seller is "itinstock" and is located in London. This item can be shipped worldwide.
Model: R730
MPN: R730
Brand: Dell
Form Factor: Rackmount
Product Line: PowerEdge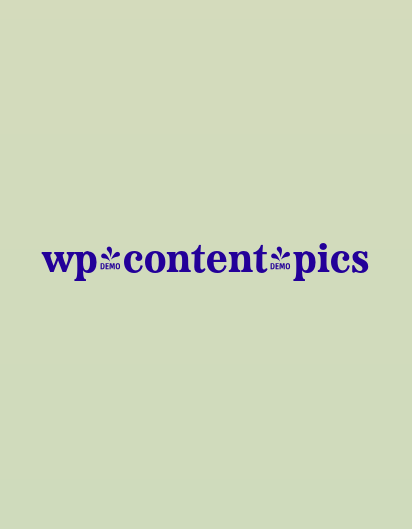 Dell PowerEdge M1000E Chassis With 16x M630 Server E5-2643v3 32GB Ram 2x Bay. In Good Condition, Full Working Order. 1 x M1000E Blade Chassis including. Version 1.1 Midplane which is required for use with 10Gbps Network cards and switches. 2 x Chassis Management Controller. 2 x Dell Cisco Catalyst WS-CBS3130X-S 16-Port Blade Switch HR521. 6 x 2700W Power Supplies. 9 x Cooling Fans. 16 x Dell PowerEdge M630 Blade servers each comprising. 1 x Intel Xeon Six-Core E5-2643 v3 3.40Ghz SR204 Processor. 32GB DDR4 PC4-2133P RAM (4x 8GB). 2 x 2.5 SAS Hard Drive HDD Bays. PERC H330 Mini Blade RAID Controller 7G4YN. 1 x Dell Broadcom 5720 Quad-Port Blade Network Card MW9RC. 1 x Dell SPI Riser Card 3J4K6. 1 x Dell Nvidia Quadro K2200M 2GB GDDR5 N15P-Q5 GPU 61YVG M6800 Graphics Card. Windows 8.1 Professional License. A member of the 13th generation PowerEdge family of servers, the Dell M630 half-height server blade is ideal for implementations in private clouds, remote offices, and IT as a service (XaaS) applications. The flexible, scalable design also allows administrators to optimize in-server storage and I/O performance to accommodate existing and future business needs. Power, cooling, and systems management are handled at the enclosure level. The Dell M630 blade server features Intel's C610 chipset and supports up to two Intel Xeon E5-2600 v4 processors. V4 processors offer more cores and up to 28% greater memory bandwidth compared with the v3 version, and depending on your choice of processor deliver four to 22 cores each. With dual processors, that means up to 44 cores total, and more cores means support for more virtual machines and increased performance. The M630 server blade also offers twice the storage compared to the previous generation M620. Each CPU supports 12 DDR4 memory modules. In a two-processor configuration with all 24 DIMM slots loaded with 64GB memory modules, the system supports up to 1.5TB with data transfer rates of up to 2400MT/s depending on the processor. Both RDIMM and LRDIMM memory is supported. With a dual processor configuration the M630 server blade supports up to four 1.8-inch SSD drives up front, and two 2.5-inch PCIe SSDs. Several storage options are available including Express Flash NVME PCIe SSDs, and SAS, SATA SSDs and HDDs. Administrators also have a choice of internal RAID controllers, and two PCIe 3.0 expansion slots with optional I/O mezzanine cards. The system includes redundant hypervisor support. Two PCIe 3.0 expansion slots are accessible on the I/O mezzanine cards providing support for additional NICs, HBAs and Fibre channel HBAs. Enterprise-class systems management is handled by the usual cast of characters including OpenManage Essentials, iDRAC 8 Express and Dell's Chassis management Controller (CMC). Dell offers licensed versions of iDRAC and OpenManage that support more features and functionality. The M630 is an excellent platform for high performance computing featuring highly accessible high-density memory for virtualization and demanding applications. Provisioning and deployment has also been updated with the Active Systems Manager featuring template-based server and IO configurations, an out-of-the-box template library, and cloud enablement supporting infrastructure and a Service (IaaS) and Platform as a Service (PaaS) for Red Hat and VMware. We can supply this server with a different specification to suit your requirements; more or less memory, different or additional hard drives, additional network cards etc. VAT IS NOT PAYABLE BY PURCHASERS OUTSIDE THE European Union (EU) AND by purchasers in the EU (excluding UK) who are VAT registered. CS 227008 227009 227010 227011 227012 227013 227014 227015 227016 227017 227018 227019 227020 227021 227022 227023. The item "Dell PowerEdge M1000E With 16x M630 Blade Servers E5-2643 v3 3.40GHz K2200M" is in sale since Tuesday, February 18, 2020. This item is in the category "Computers/Tablets & Networking\Enterprise Networking, Servers\Servers, Clients & Terminals\Computer Servers". The seller is "itinstock" and is located in North London. This item can be shipped worldwide.
Model: M1000E M630
Memory Type: DDR4 SDRAM
MPN: M1000E M630
Processor Type: Xeon E5-2643v3
Brand: Dell
Form Factor: Blade
Processor Speed: 3.4GHz
Number of Installed Processors: 1 Per Server
Memory (RAM) Capacity: 32GB Per Server
Processor Manufacturer: Intel